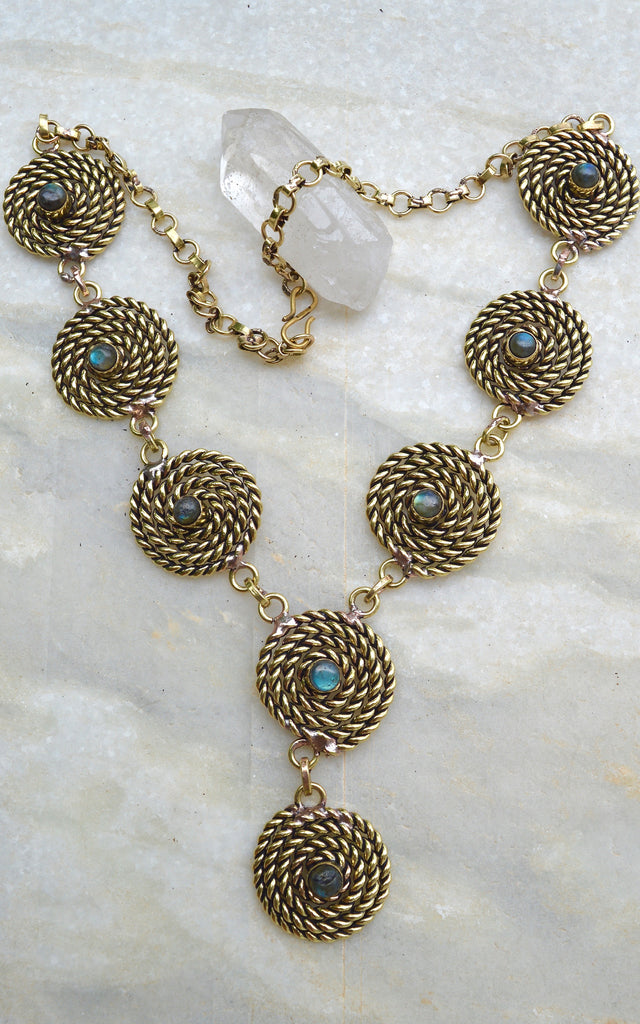 Brass Spiral Rope with Semi Precious Stone
A brand new addition to our Tribal Jewellery collection.
This stunningly ornate, Spiral rope effect necklace with inlaid semi precious stones. 
A definite Rajasthani Gypsy symbol neckpiece.   Echoing the tribal cultures that inhabit this area.  
A complete Gypsy style look. Fine detailed Spiral Rope work in solid brass, displaying real craftsmanship.
 Bohemian Jewellery for those with a Gypsy Soul.
Stones:
Labradorite, Moon stone, Garnet 
Fabric:
Solid, detailed and beautifully worked Brass piece