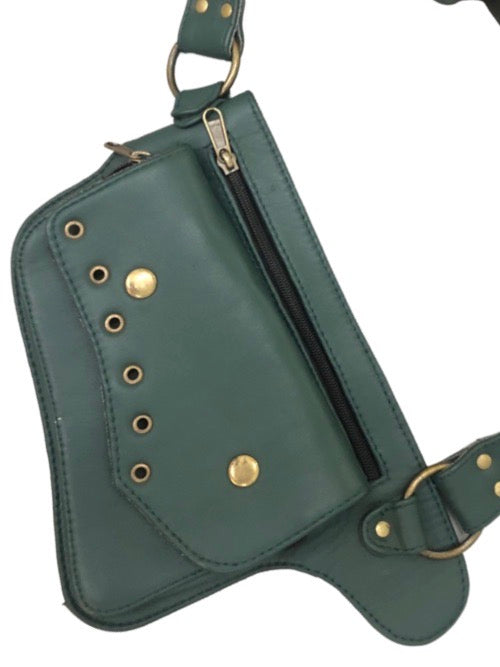 Leather utility belt
These individually handmade real leather and faux leather panel holsters, come with an adjustable belt with poppers to suit all sizes.
Whether casual or utility, this handy bit of accessory is every bit of cool. Available in Green with a centred piece of  brass studs. good zippers and popper clasps with three pockets 

Can be worn as a belt or a bag slung across the chest.