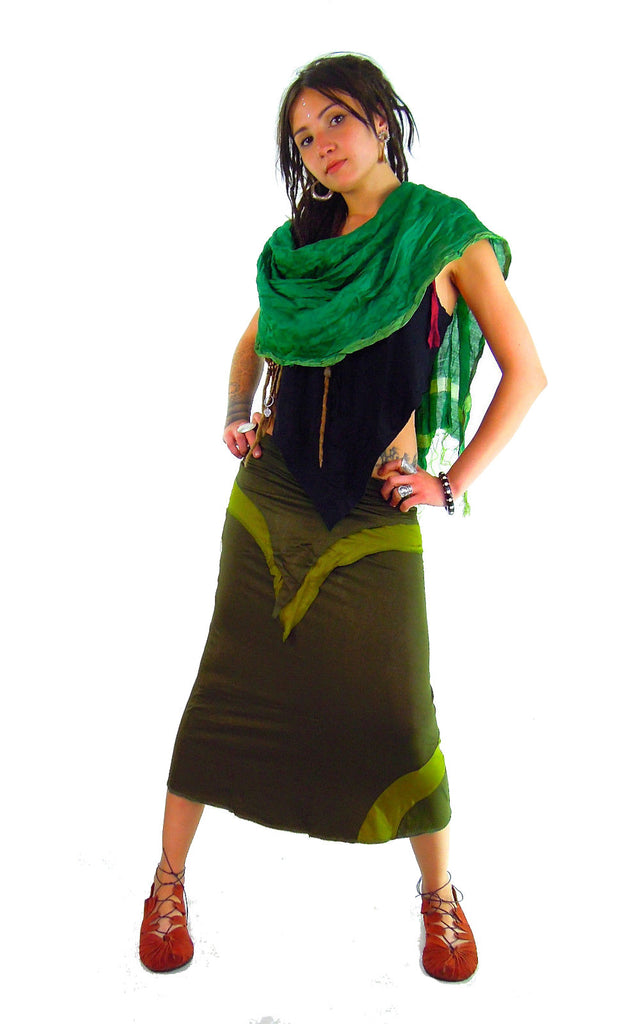 V Maxi Skirt
, this stretchy skirt is an original Startessa design. It has two different layers of fabric from the waistband, overlapping in a V shape towards the middle of the skirt. 
The waist band is elasticated, and uses a double layer of cotton lycra for more comfort.
Fabric: 
Made from Cotton/Lycra blend .
Fits waist: 60 cm to 80 cm
Length: 70 cm
They look fabulous with our Sprite top or our Angel Crochet Top